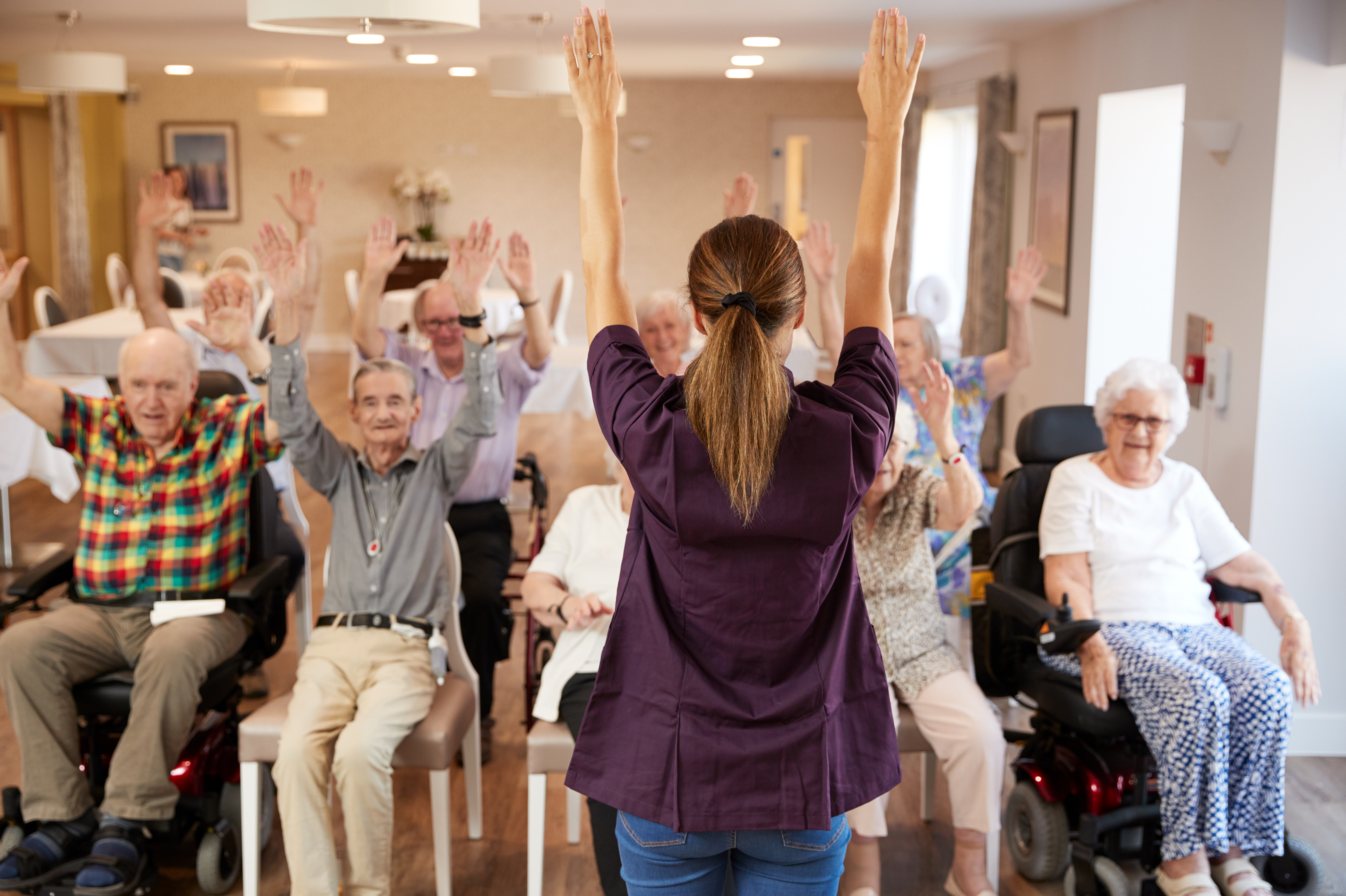 Chicago Ridge Nursing & Rehab Center offers a wide array of services allowing us to tailor individual care plans to meet each resident's needs. Including, but not limited to, the following services:
NURSING SERVICES
BEHAVIORAL HEALTH SERVICES
SOCIAL SERVICES
ACTIVITIES
NURSING SERVICES
Physical Therapy/Occupational Therapy/Speech Therapy
Our team of experienced therapists work with individuals to reach customized rehabilitation goals, facilitate recovery and transition them home as quickly as possible.
Comprehensive Wound Care
Our experienced wound-care nurses provide a wide range of advanced wound-care and therapy for those suffering from wounds caused by chronic illness or pressure from immobility. Each individual receives the highest quality care to ensure a speedy and pain free recovery.
Hospice
Chicago Ridge Nursing & Rehab Center offers comfortable and dignified end of life care for those facing life limiting illness. Our staff works closely with each individual and their family to ensure the highest possible quality of life, and comfort, during this difficult stage.
Respite & Short-term Care
Chicago Ridge Nursing & Rehab Center offers comprehensive care and physical therapy for individuals in need of a short-term stay following surgery, illness, or accident. We maintain scheduling flexibility and personalized care plans to aid in a full recovery. For care givers in need of respite, (facility name) offers comprehensive care, dietary options, and activities for your loved ones, so you can rest easy.
For care givers needing a break, Chicago Ridge Nursing & Rehab Center offers comprehensive care, dietary options and activities for your love ones.
In-House Dialysis
In-House service allows for continuum of care for individuals exhibiting complex medical and rehabilitative needs and leads to better outcomes by eliminating:
Transportation to and from dialysis clinics.
Avoidance of missed meals.
Avoidance of missed rehab sessions and other therapies.
Other services include:
Enteral – Parenteral Feeding
Chemo
C-Pap & Bi-Pap
Respiratory Therapy
Restorative Nursing
Infectious Disease Care
Behavioral Health Services
Pain Management
In House X-Ray & Lab Services
Visiting Optometrist
Visiting Podiatrist
And More…